Profile
We provide personalized financial advice and solutions to enable our clients to achieve their individual goals and to help ensure financial independence and retirement security.
Chuck Watkinson – Advisor
I have been helping my clients with Insurance and Investment Solutions since 1978.
I have access to most of the Canadian Insurance companies which allows me to find the best company and product for my client's particular needs.
I am a strong believer in the "Buy Term and Invest the Difference" philosophy and can point out how beneficial this philosophy can be with both short-term and long-term insurance.
It isn't always best to buy based on PRICE alone, and if you do so, you should add something for the risk you take. Always consider the COST over the time you want the coverage to last.
Resources
Critical Illness Insurance
Critical Illness Insurance is one of the most needed and customer-focused products to be offered to the public in the last century.
The attractiveness of this product is no surprise when one considers what it offers the potential buyer. A lump sum of non-taxable cash, while the insured is living, upon the diagnosis of a covered condition, thus alleviating the additional stress which financial pressure would bring - a factor known to impair the healing process.
For more information on Critical Illness insurance please call us toll-free @ 1-800-899-7319.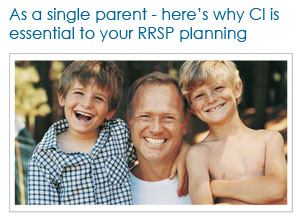 How to use what you OWN to reduce what you OWE
Manulife One does just that – and more! It brings your mortgage, savings and income together into one multi-purpose "borrowing and chequing" account.
Wouldn't it make more sense if the deposits and borrowings were combined? Why not have every dollar you earn paying down your debts until you need to spend that money?
Now, your income can instantly reduce what you have borrowed. As you pay bills and other expenses throughout the month, the amount you owe will slowly go back up, but you'll still be much further ahead. With Manulife One, every day that even a dollar of your income stays in your account, you have less debt and so, you pay less interest.
The idea behind Manulife One is simple: having your income and savings work harder to reduce your total debt faster. Please see the attached brochures for more details.
For more information on Manulife One please call us toll-free @ 1-800-899-7319.